Schneider
My punk-baroque sculptures explore the margins of functionality and aesthetic standards. They reference the richness and overload of sensual, visual and cultural exposure I enjoy as a London based artist.
I use a full palette of ceramic techniques to make these collage-like pieces, emphasizing surface decoration with monoprint-slip-transfers and gold lustre accentuations.
I am interested in the tension between rebellion and tradition. This reflects my artistic roots: having grown up in East Berlin, where daring to cry out for personal expression – and subsequent punishment – shaped my personality and work.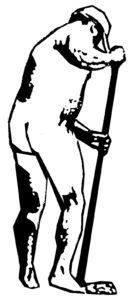 CV
Born in East Berlin
1985 – Moved to West Berlin
1987- 93 – Studied at Hochschule der Künste Berlin (Berlin Art College), MA 'Experimental Film'
1992 – Winner at Oberhausen Film Festival short film Milking and Hoovering / Melken und Saugen
1994- 97 – Film and Performance work in Berlin Feature film Out of Order / Störung Ost , 78 mins, for ZDF, Das kleine Fernsehspiel
1998 – Moved to London, Reorientation due to starting a family
2000- 2006 – Studied ceramics at adult education
2007 – Set up own ceramics studio
2020, 2021, 2023 – Ceramics Judge at Koestler Arts
Selected Exhibitions
2004-7
Stark Gallery London and Canterbury
2005
Affordable Art Fair Battersea (Stark Gallery)
2006-16
Dulwich Festival Artist's Open House
2009
Installation at Le Fresnoy and Hastings/ FISH Gallery / with Andrew Kötting
2015
Ceramics in the City, Geffrye Museum, London
2016
Ceramics in the City, Geffrye Museum, London
2017
Ceramics in the City, Geffrye Museum, London
2019
Skylark Galleries, Oxo Tower, London
blackShed Gallery, Robertsbridge, East Sussex
2022
Porcelain Biennale Meissen, Germany
2023
RBA Annual Exhibition, Mall Galleries, London
Ceramics in the City, Museum of the Home, London
London Potters Morley Gallery, London